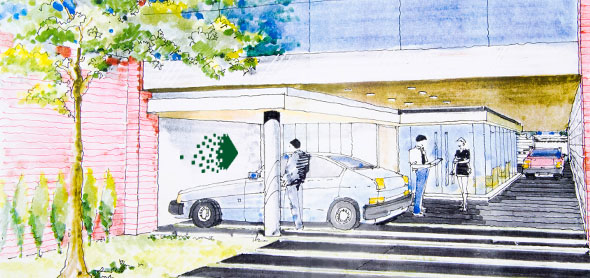 HolaDoctor
HolaDoctor - originally known as DrTango - has no translators of its own, despite being a global leader in the marketing of Spanish language content for healthcare portals. The actual translation of the content into Spanish together with the transcreation and graphic adjustment are outsourced.
Several years ago, HolaDoctor was tasked with translating over two million words of health encyclopedic content over a period of nine months. The project included a wide array of file types, including: XML files, PDF files, interactive tools, multimedia documents, and metadata.
As explained on their website, poor quality threatened to derail the project. In an attempt to rescue the project, a number of translation vendors were tried without success. Healthwise was reviewing 85% of the deliverables. Eventually, as a result of its reputation for extremely rigorous quality control and assurance standards, Linguistic Services SA was approached. Within a month of seeing the high quality of the translations delivered by Linguistic Services SA, Healthwise modified their protocol to review only 5% of translations.
The success of this project resulted in Linguistic Servicers SA being appointed by HolaDoctor as their sole supplier of content translation into Spanish, together with the transcreation and graphic adjustment. This was the start of a long and fruitful association between the two companies, under the terms of which Linguistic Services SA has delivered over 16 million client ready words of healthcare material in Spanish with graphic and design adaptations for print and webpage use.
Collaboration did not stop with the delivery of Spanish material. Linguistic Services SA provided professional training in the USA to the sales and project management staff of HolaDoctor.
The Quality Assurance certification held by Linguistic Services SA and their multi-million word experience proved invaluable in the joint preparation and presentation of a large number of RFQs and RFPs. The result was the award of valuable supply contracts with organisations such as the American Association of Pediatrics, United Concordia Dental, Christus Health, Tenet Healthcare, Blue Cross and Blue Shield of Kansas, Worlddoc and St. Mary´s Hospital for Children. Without the unique translation facility, professional staff, specialised software, experience, track record and quality certification of Linguistic Services SA, these contracts would have been unattainable.
The multiple testimonials on the HolaDoctor website reflect the value of the work done by Linguistic Services SA for HolaDoctor.
Back to top
Transperfect
Transperfect were suffering from a crisis of quality, compliance and failure to deliver English to Spanish translations on time. Working with their Vice President Production, Mark Peeler, a set of quality criteria were established based on the Integrated Translation Process - ITP® developed and used by Linguistic Services SA and on ISO 17100 certification. The criteria included the selection and training of professional staff, the standardization of the software used, and the absence of outsourcing. The quality of the work delivered rapidly improved, and the volume handled by Linguistic Services SA reached over 1 million words per month. Pre-purchase tests carried out by Linguistic Services SA for Transperfect helped them win multiple numbers of clients and recover others that had been lost due to poor quality or untimely delivery. The amount paid by Transperfect per word was stabilised despite that addition of extra quality checks. Jin Lee, the present Vice President Global Production, has stated that "Linguistic Services SA was responsible for restoring the reputation of Transperfect for quality in Spanish and is to a large extent responsible for their success with their Eng/Spa language pair today." The total words delivered exceeds 100 million.
Back to top
Sinergium Biotech
Sinergium Biotech were concerned about the accuracy and confidentiality of the translations being provided by their supplier, which outsourced the work to freelance translators. Delays in delivery created bottlenecks which resulted in financial losses for the company and its clients that exceeded the cost of translation by several orders of magnitude. Sinergium Biotech approached Linguistic Services SA in search of a solution.
The certification of their plant by external auditors was also at risk due to poorly trained interpreters. Additional costs and complexity were incurred by the need to use engineers to edit AutoCAD based drawings with inevitable deterioration of language quality.
Sinergium Biotech is an Argentine pharmaceutical company that specializes in the research, development, production and commercialization of high-complexity vaccines and biological products such as monoclonal antibodies.
Sinergium Biotech manufactures world-class products in compliance with the highest international standards. Its equipment and production process standards are compatible with the highest international Good Manufacturing Practices (GMP), following the guidelines of U.S. regulatory agency Food & Drug Administration (FDA) and the European Medicines Agency (EMA). In addition, it complies with the national regulations set out in the country by the National Administration of Medicines, Food and Medical Technology (ANMAT).
The quality of the vaccines and biological products manufactured by Sinergium Biotech is monitored by cutting-edge technological equipment which guarantees the safety and efficacy of the products. The production complex, which occupies 20,000 m², is located in the town of Garín, province of Buenos Aires. Sinergium Biotech has production agreements with companies such as Laboratorio Elea, Novartis and Pfizer.
The Integrated Translation Process - ITP® developed and used by Linguistic Services SA which is certified by TÜV Rheinland as fulfilling the requirements of ISO 17100 resolved the problems of quality, consistency and timely delivery. Information confidentiality and security were assured by the fact that Linguistic Services SA does not outsource any work and that all information is stored within its own facility and not handled by third parties either in Argentina or in any other country.
Linguistic Services SA provided pre-audit translation of inspection documents and interpretation during the actual audit. LSSA also provided one of the most experienced English Spanish interpreters in Latin America and member of the International Association of Conference Interpreters - AIIC, and incorporated Autocad into The Integrated Translation Process - ITP® by the purchase of software and by the training of its graphic design staff.
The result was an increase in the confidence in Sinergium Biotech processes by regulatory agencies, a drop in the overall cost of document management, improved security and a substantial reduction in time to market.
Back to top
TRSB
TRSB, a major Canadian translation company, was at risk of losing a substantial contract with a large European bank. Although specialised in English/French translation, they lacked English/Spanish competence. As a result of the good offices of the Argentine Canadian Chamber of Commerce, TRSB approached Linguistic Services SA. The Integrated Translation Process - ITP® developed and used by Linguistic Services SA and certified by TÜV Rheinland Argentina SA as fulfilling the requirements of ISO 17100 more than satisfied the strict requirements of the bank concerning quality certification of Spanish translations, confidentiality and social dumping.
Linguistic Services SA was selected to partner with TRSB as their sole supplier of English/Spanish translation and DTP. Since working together, TRSB has been able to win several large contracts that include Spanish along with French translation.
Back to top
Merck
Merck were suffering from poor and untimely translations which were causing major delays and loss of sales running into millions at their product relabeling facility in the duty free zone in Uruguay from which Merck supplies products to its 17 Spanish speaking markets in Latin America. The facility involved 7 full time members of staff and 4 translation companies (2 of which were in Colombia) in order to process less than 50,000 words per month. Working with Linguistic Services SA, it became clear that the volume of translation and DTP work did not justify the vast expenditure involved or the delays in time to market.
The Integrated Translation Process - ITP® developed and used by Linguistic Services SA and certified by TÜV Rheinland Argentina SA as fulfilling the requirements of ISO 17100 provided a solution based on a single high quality supplier which resulted in major savings and removed the bottleneck in the supply of products for sale. Savings exceeded the cost of the services provided by LSSA.
Back to top
---